David and Rachel of Browns Barossa Gourmet Donuts
Words by Rhia Daniel
When David and Rachel Brown, of Brown's Barossa Gourmet Donuts, set their minds to something, they strive for excellence. With new flavours of their gourmet brioche donuts cycling through fortnightly, their focus and drive to get them just right is evident. One of the best teams in the Barossa Valley, Brown's Barossa Gourmet Donuts has been a roaring Barossa success story.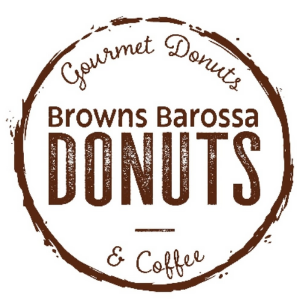 Selling donuts at 5/46 Murray Street Tanunda wasn't always their goal; David and Rachel both worked as partners at a civil communications company in Melbourne that David owned. Their decision to get into the hospitality business selling donuts for a living was met with some incredulity from their peers but as Rachel says, "If someone says you can't do it, that's even more reason to try."
It all started in 2015, when David and Rachel moved into a rental home in Melbourne. The most distinctive feature of the house? A huge deep fryer, bigger than conventional commercial deep-fryers. Not ones to let an opportunity go to waste, David and Rachel tried deep-frying foods until they settled on a worthwhile and fateful pursuit: the donut.
Upon visiting the Barossa, otherwise known as "foodie heaven", David embarked on a donut mission. He visited the local cafes and bakeries, finding that each donut he tried was a "4 stars out of five". Donuts, at bakeries and cafes, are often one of many desserts offered and although he thought they were good, David was left with another mission: produce the perfect donut. This was a new challenge for the pair, as neither had any baking qualifications or background.
LinkedIn articles, Ayurvedic principles and self-help books will preach the values of waking up early in the morning for a successful day. To fit everything into his day, David would wake up at 4am to start making donuts. After many early starts and hundreds of imperfect donuts, David and Rachel's shared dream started to come true.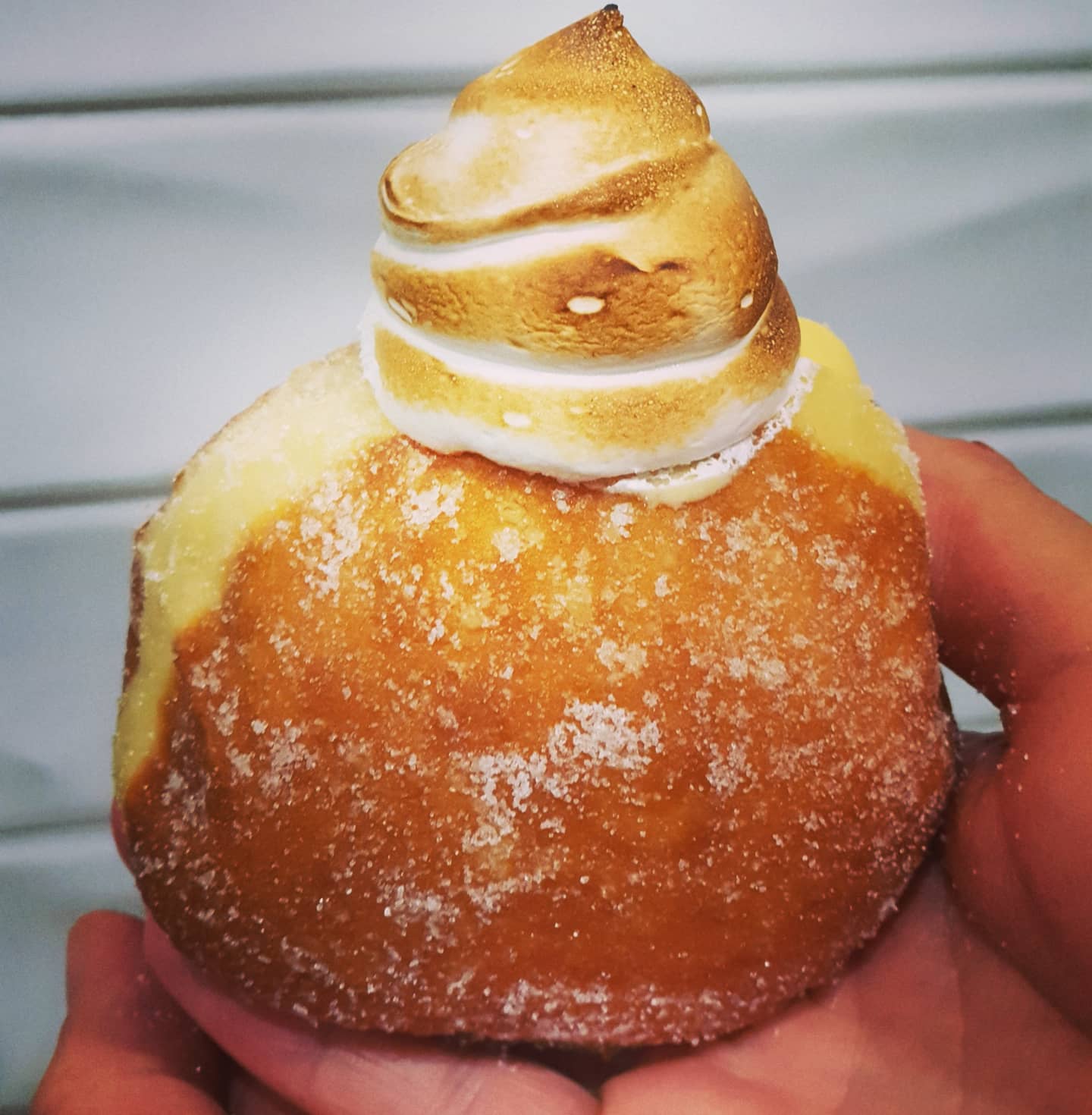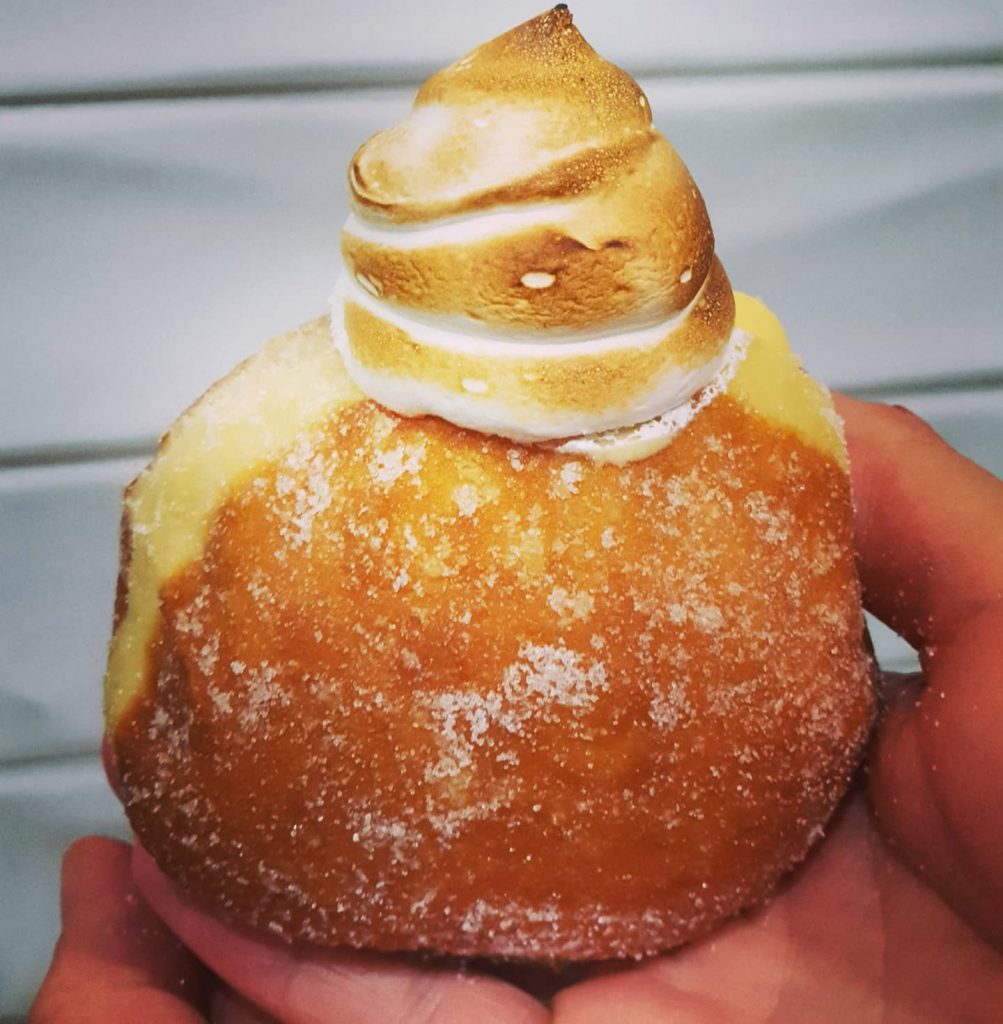 Starting off by giving their creations to family and friends, David and Rachel then started giving donuts to their church group. When their creations received a positive reception, the idea of making a living out of their passion project started to gain momentum. David and Rachel then had to figure out if there was any commercial demand for the perfect donut in the Barossa Valley. As he puts it, "Like Ned Flanders' Leftorium in the Simpsons, just because I wanted [the perfect donut] doesn't mean everyone else would."
They took their donuts to the Barossa Farmer's Market, setting up their stall on a fortnightly basis. It didn't take long for word to get out, with the stall becoming one of the most popular Saturday morning attractions there. A particular Market favourite was the Get In My Belly, a brioche donut with a real hand-made vanilla bean custard filling; it's still a customer favourite at their store today.
After six months at the Farmers Markets, Browns Barossa Gourmet Donuts went from selling their donuts for three hours a fortnight to three days a week at a pop-up store, between Nuriootpa and Tanunda. As luck would have it, the COVID-19 "Barossa cluster" hit the week that the pop-up shop was supposed to open. David and Rachel sprung into action, creating a website with the ability to pre-order donuts and implementing a contactless payment system in line with COVID guidelines. Customers still had the ability to come in and buy donuts without pre-ordering them, with the store closing when the donuts sold out. And sell out they did; within the first week of opening, they sold out one morning in just 26 minutes.
With this phenomenal success, David and Rachel looked to increase operations. Scouting out potential shopfronts throughout the Barossa, they settled on the site of an old cellar door. Seeking legal and financial advice through RDA BGLAP's very own B2B program, Browns Barossa Gourmet Donuts successfully opened up their current shop, in the main street of Tanunda (arguably the foodie heart of the Barossa Valley) in late 2020. They successfully applied for the South Australian Tourism Commission's Tourism Industry Development Fund, to bring tourists to the region. In the start of 2021, Browns Barossa Gourmet Donuts have taken on five new staff members; a phenomenal success in the hospitality industry and especially the wake of COVID-19.
Through a significant career shift, an interstate move and a global pandemic, Browns Barossa Gourmet Donuts today is a booming business in the Tanunda main street, drawing locals and tourists alike.