Your rights
The Fair Work Ombudsman has information and advice about your workplace rights and obligations including awards and entitlements.
Find migrant workers
Immigration SA can help you with visa program and pathways to permanent residency for qualified skilled and business migrants.
For enquiries relating to visa processing, citizenship, or skills assessments visit Department of Home Affairs.
Health & safety
SafeWork SA provide information about work health, safety and industrial relations across South Australia. They also use health and safety inspectors to administer laws.
Industry sectors
The most popular industry sectors in the Barossa Council area were:
Manufacturing (2,575 local workers 25.5%)
Health Care and Social Assistance (1,063 local workers 10.5%)
Retail Trade (1,049 local workers 10.4%)
These industries employed 4,687 people in total or 46.3% of local workers.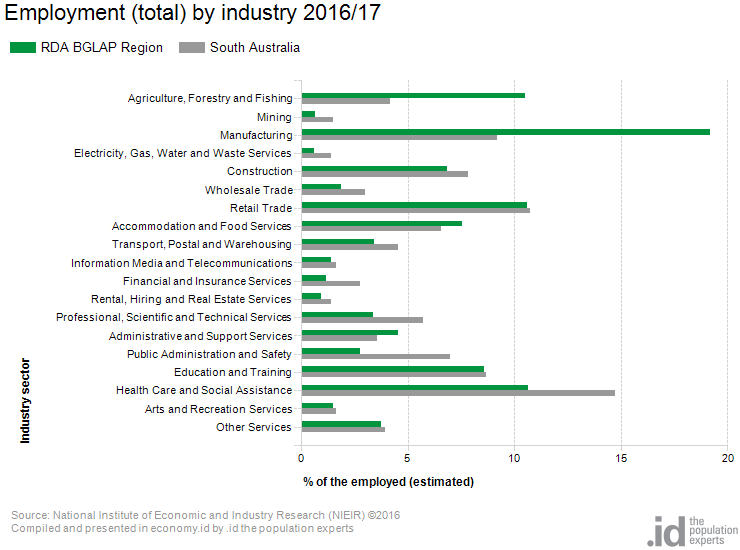 Occupations
The most popular occupations in Barossa Gawler Light Adelaide Plains in 2016 were:
Technicians and Trades Workers (5,053 people or 15.6%)
Labourers (4,767 people or 14.7%)
Professionals (4,532 people or 14.0%)
These occupations employ 14,352 people in total or 44.3% of the resident workers.