Five emerging artists have collaborated for their second year in a row to produce their SALA exhibition, 'She Is Becoming', held from August 1 to September 1.
The five Barossan ladies, Janelle Amos, Renee de Saxe, Beryl Hunter, Sally Etherton and Kirsty Radford have come together to share their passions, fears and creative urges with like-minded women.
The result is a collection of new works expressing their individual and unique abstract art languages.
Not only have the artists come together, they have also partnered with The Co-op, who have donated the building at 15 Murray Street, Nuriootpa for the group to use.
The building has previously been used as a bank, post office and restaurant, and will now be transformed into a beautiful art gallery for the month of August.
As well as a gallery, the space will become a working artists studio, with visitors being able to see them in action.
Janelle explained that because so much of what artist's do is behind the scenes, having this building to exhibit and work in is a way of bringing it into the open for visitors to connect deeper with the arts in the region.
"We're creating a small piece of what we wish was here for visual arts in the Barossa everyday of the year."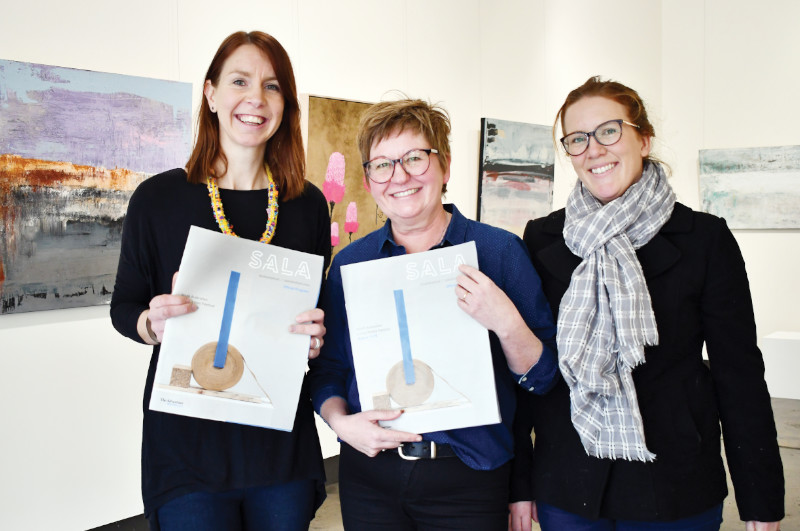 Artists, locals, tourists and organisers are all in high anticipation for the upcoming 2019 SALA (South Australian Living Artists) Festival next month.
Despite SALA being held across the state, it looks like the Barossa is holding one of our biggest festivals yet.
There are 49 venues holding exhibitions in the Barossa area, and 56 altogether including the Gawler, Light and Adelaide Plains areas.
There are over 100 artists in the Barossa participating in group and solo shows.
Across the state over 85,000 people are estimated to attend SALA events, with a high percentage of those in regional areas.