There was a huge buzz of enthusiasm as community and business leaders from across the region descended on The Barossa Cellar for our AGM last night.
Chris Sands gave a powerful presentation on the power of decentralised leadership, inspiring us all with his global success using the Totally Locally framework.
Chair Rolf Binder kicked off proceedings, with CEO Anne Moroney launching our annual report, and sharing the Regional Strategic Plan 2022-2025 for consultation.
The evening ended with a magfeast served up by Mark McNamara using the freshest ingredients grown right here in Barossa, Gawler, Light and Adelaide Plains.
Video Highlights
Check out a snapshot of all the excitement of this year's AGM.
Photo Gallery
Explore photos from the AGM. Spot anyone you know?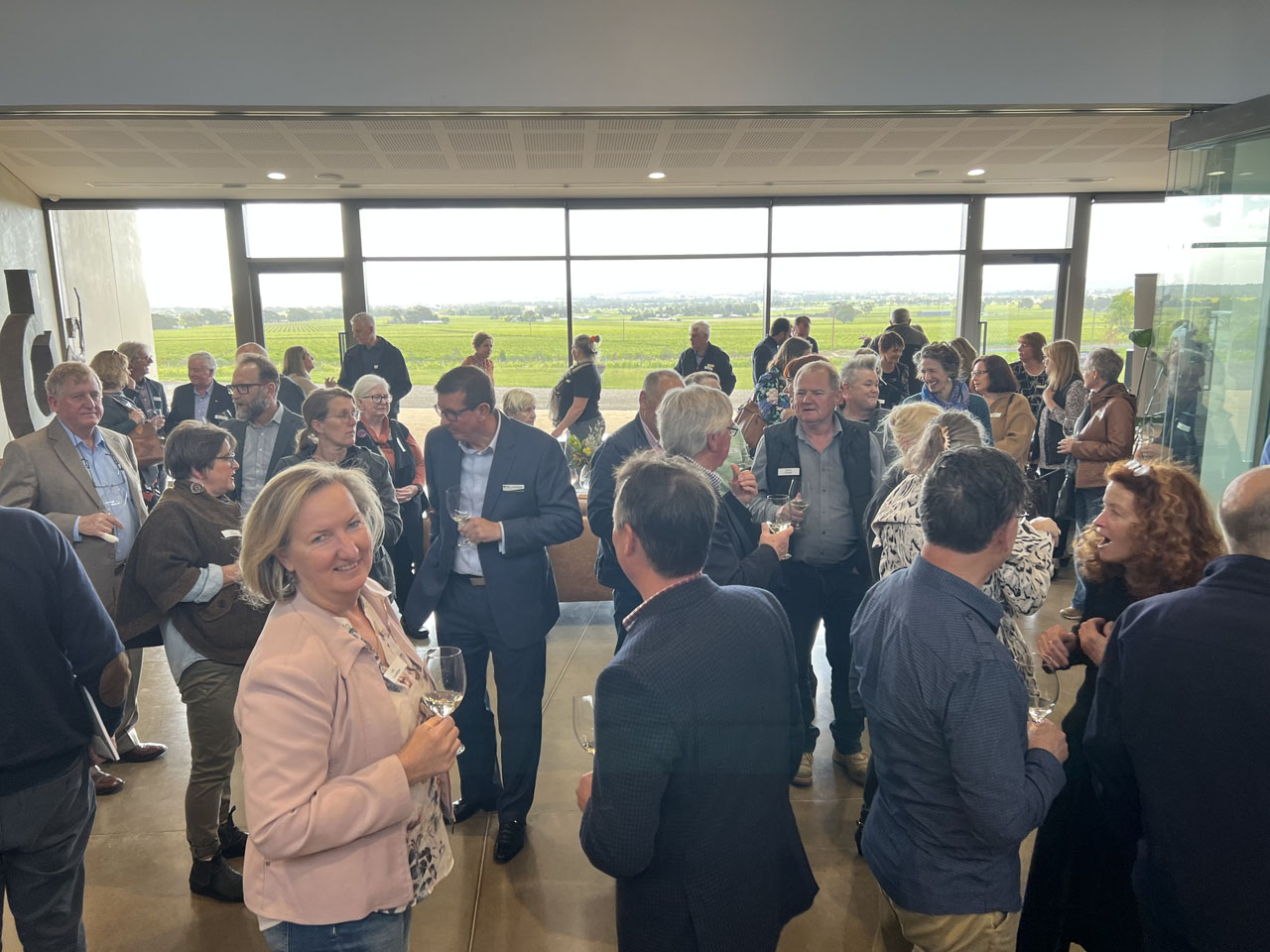 Above: Attendees gather at Barossa Cellars.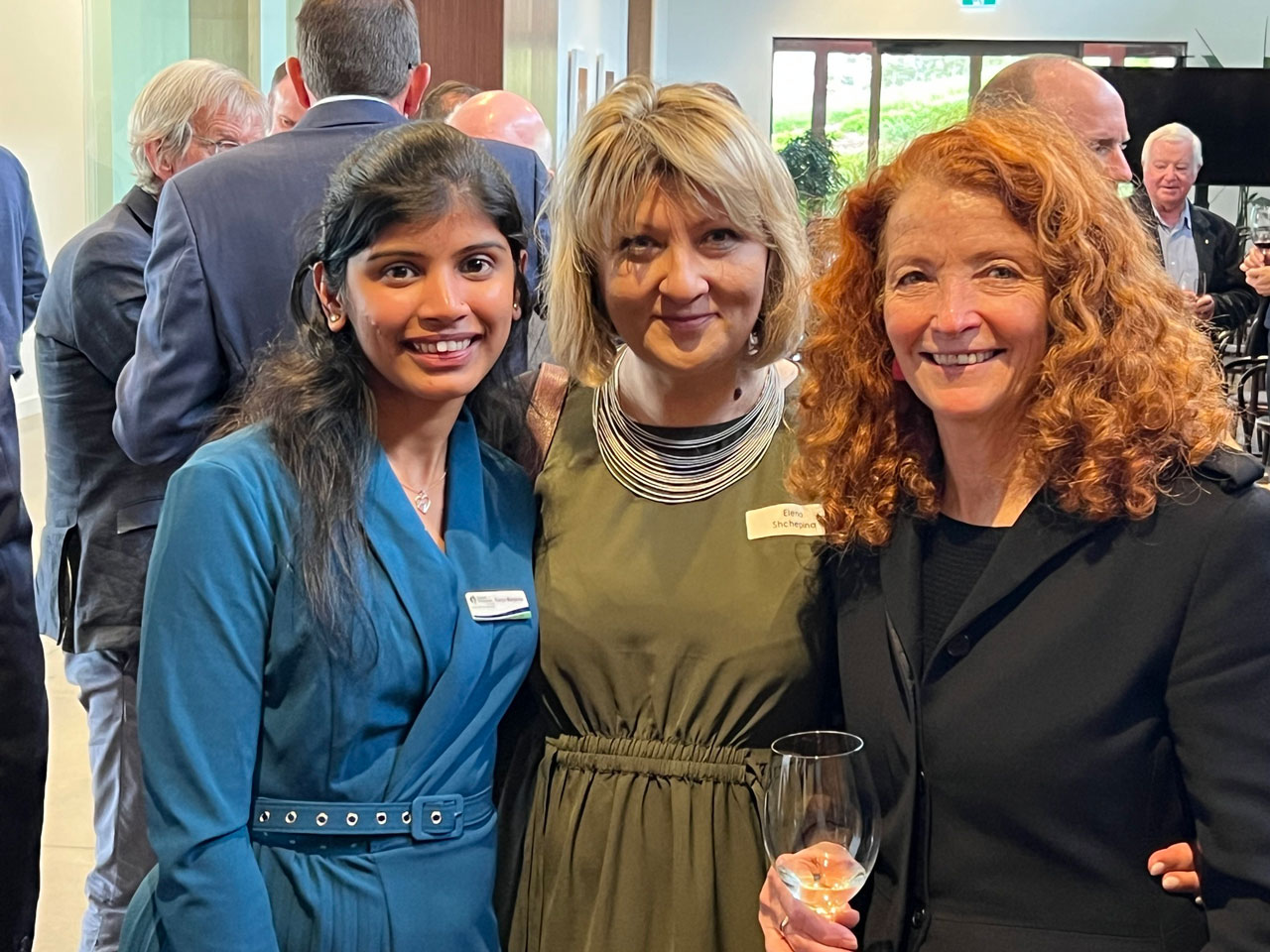 Above: RDA BGLAP Process and Projects Manager Kavya Manjanna, Former Economic Development Officer Shchepina and our CEO Anne Moroney chat over wine at the AGM.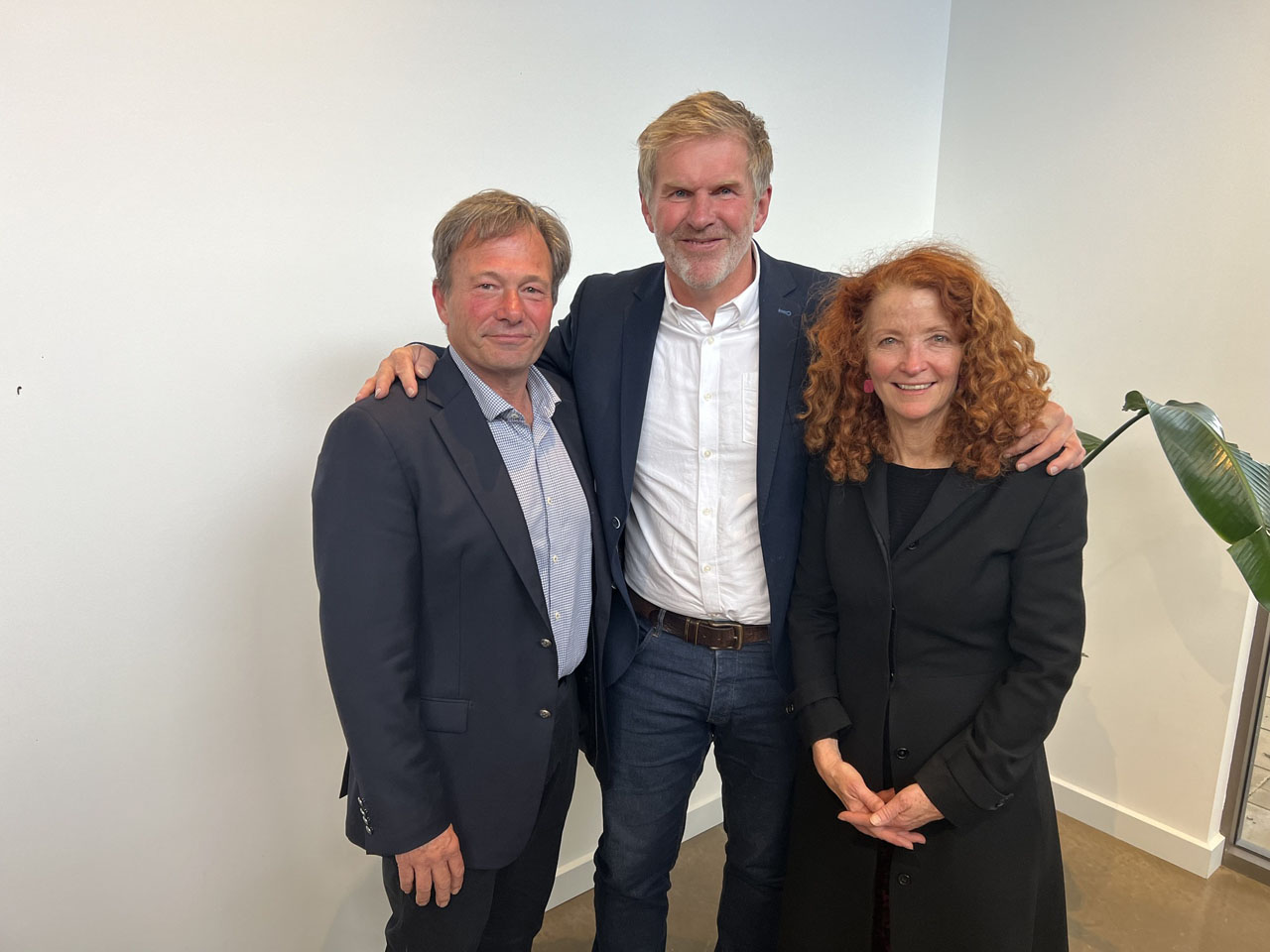 Above: Chris Sands stands with his arm around Rolf Binder (RDA Chair) and Anne Moroney (RDA CEO).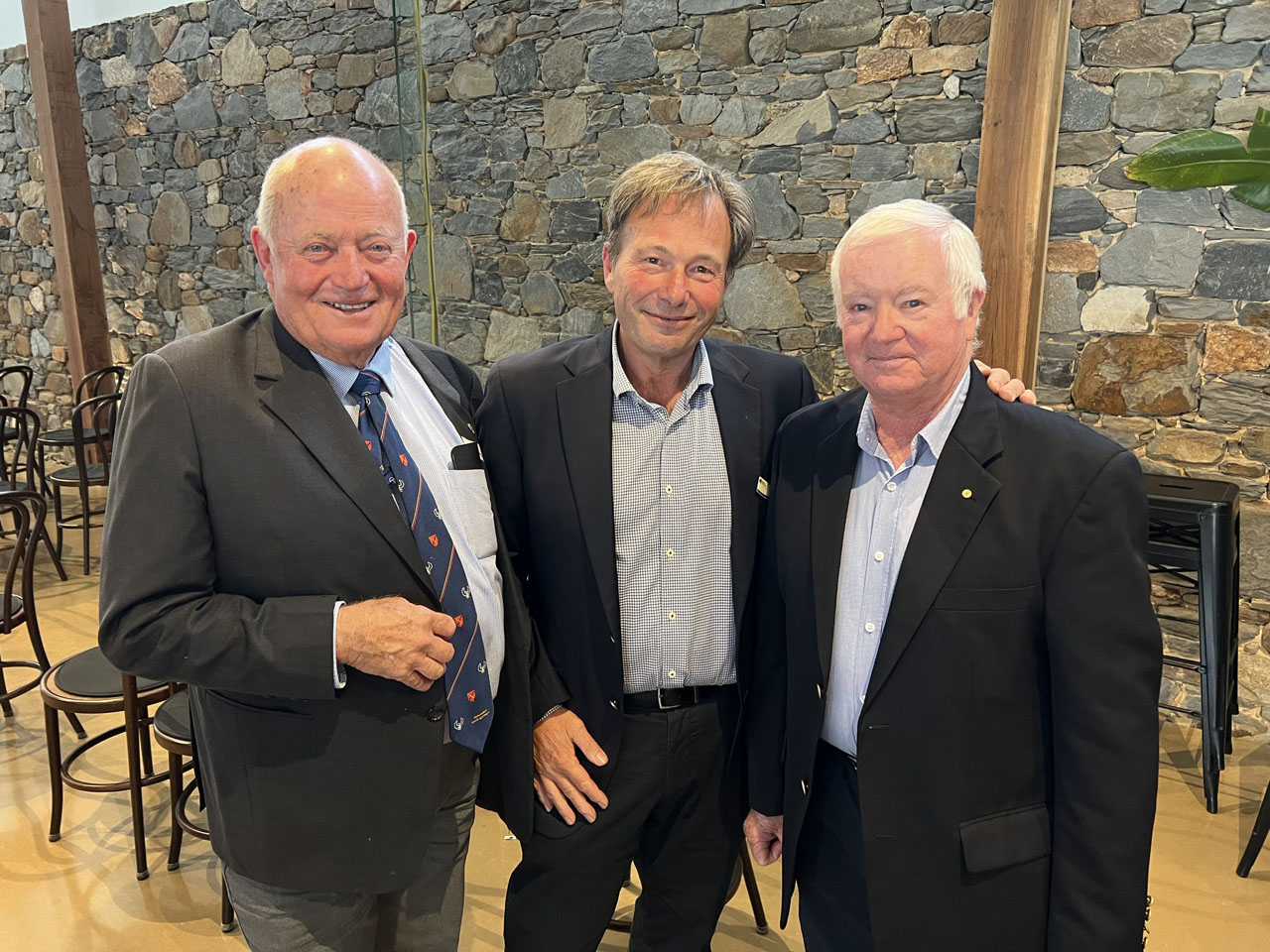 Above: Rolf Binder and past RDA BGLAP Chairs, Ivan Venning and Ian O'Loan.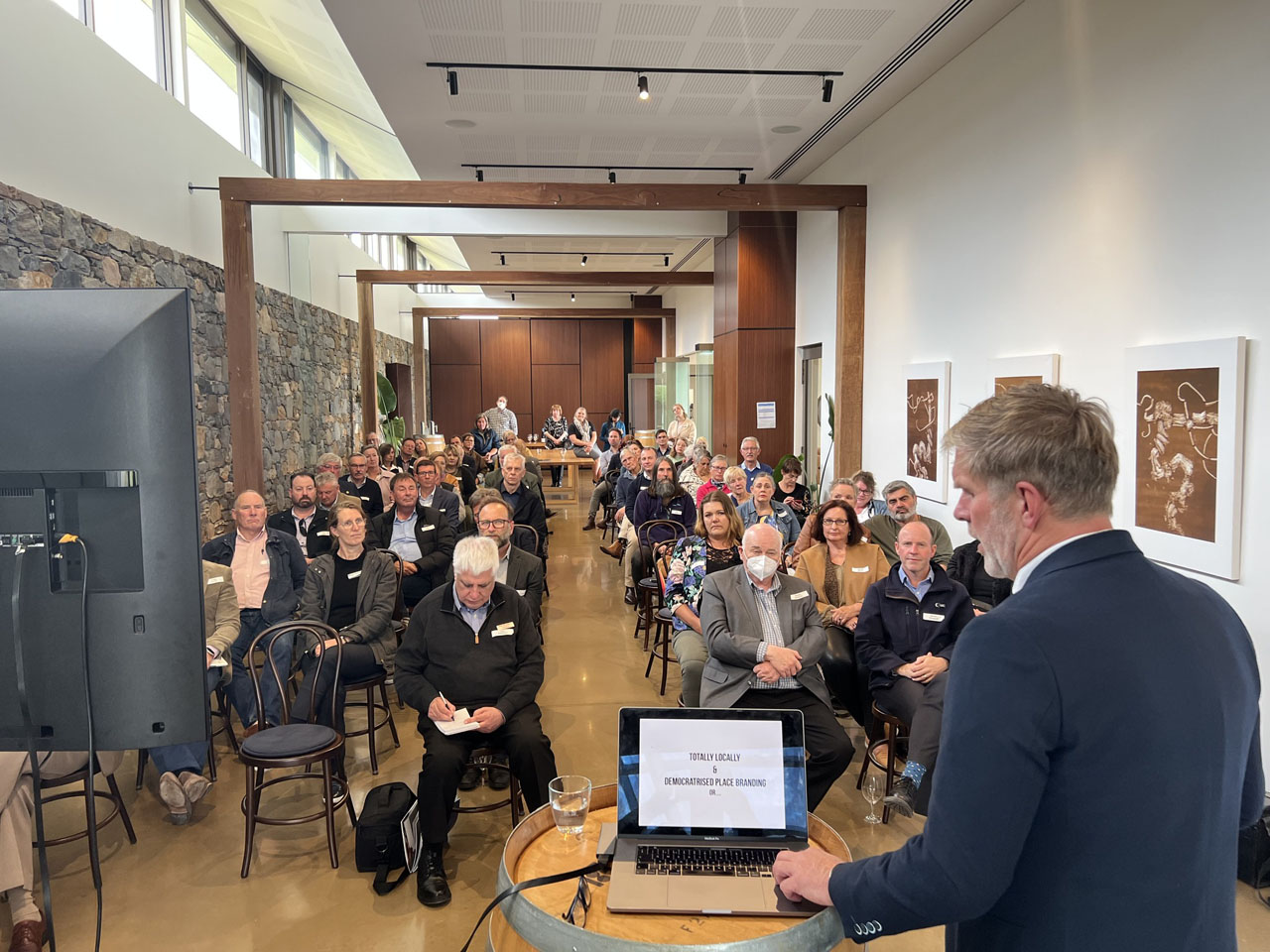 Above: Chris Sands presents to attendees at the AGM.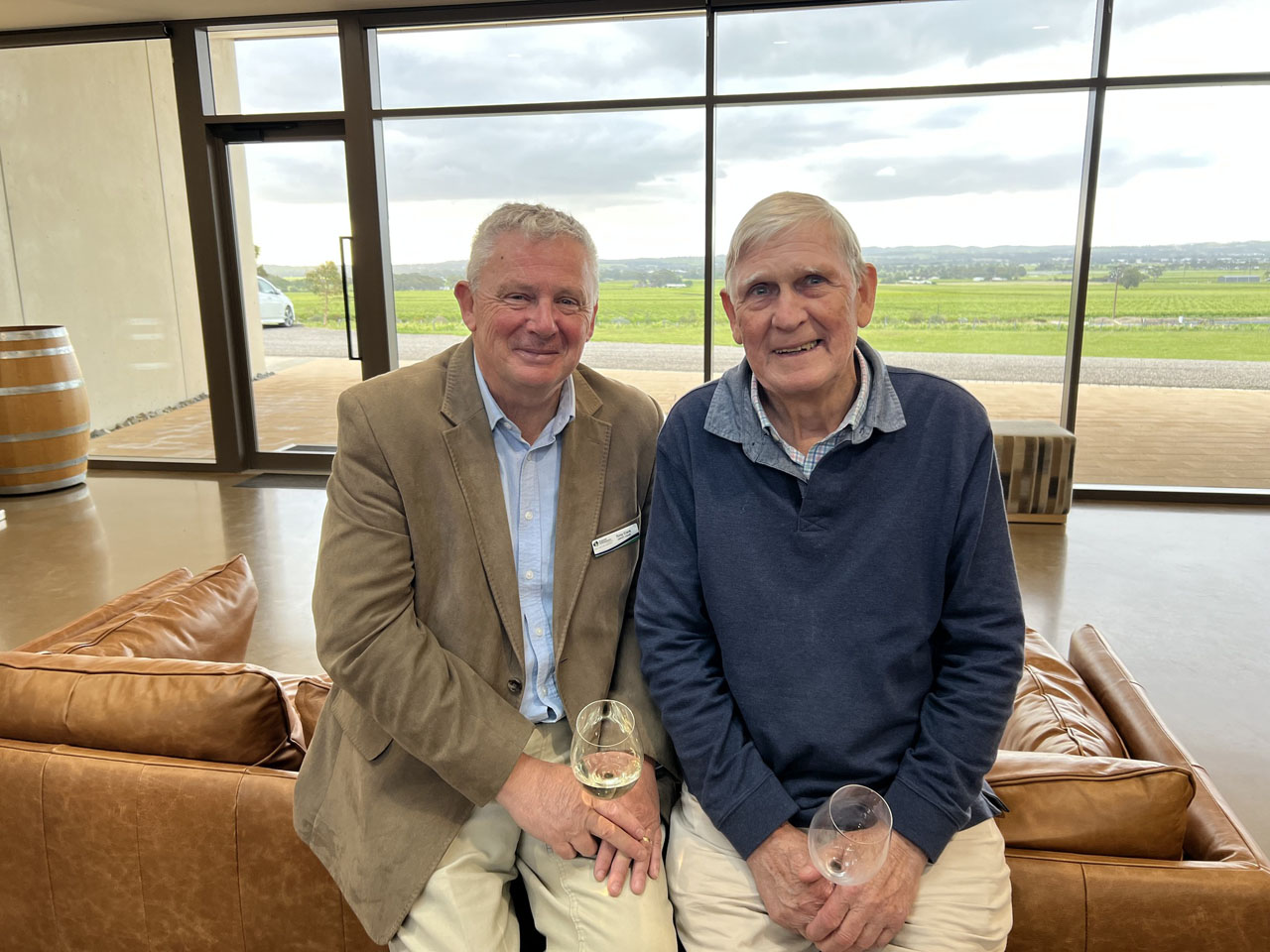 Above: Tony Clark and Barrie Lloyd enjoy the view at Barossa Cellars.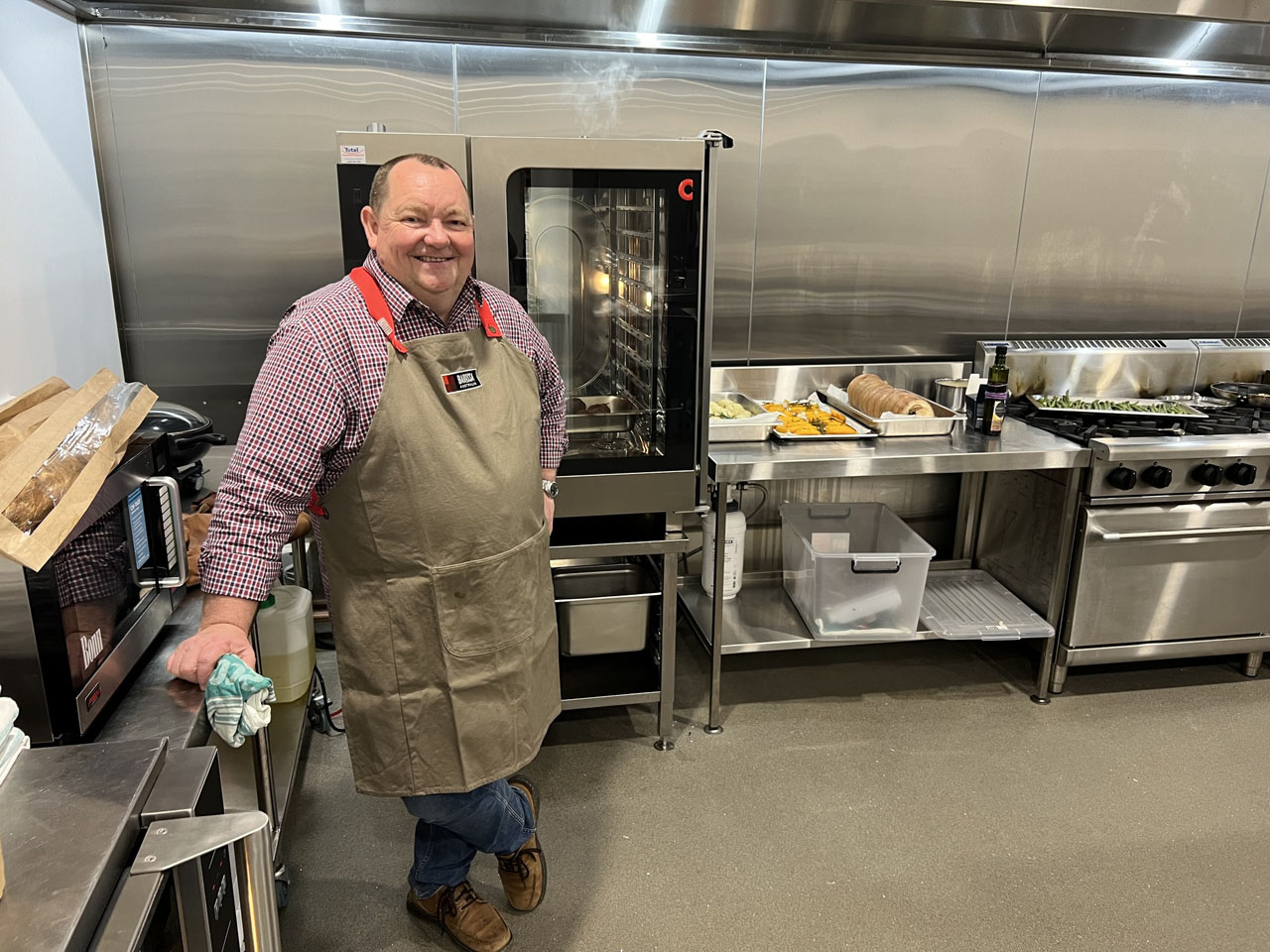 Above: RDA BGLAP Food Projects and Workforce Manager Mark McNamara in front of the oven in the kitchen at Barossa Cellar.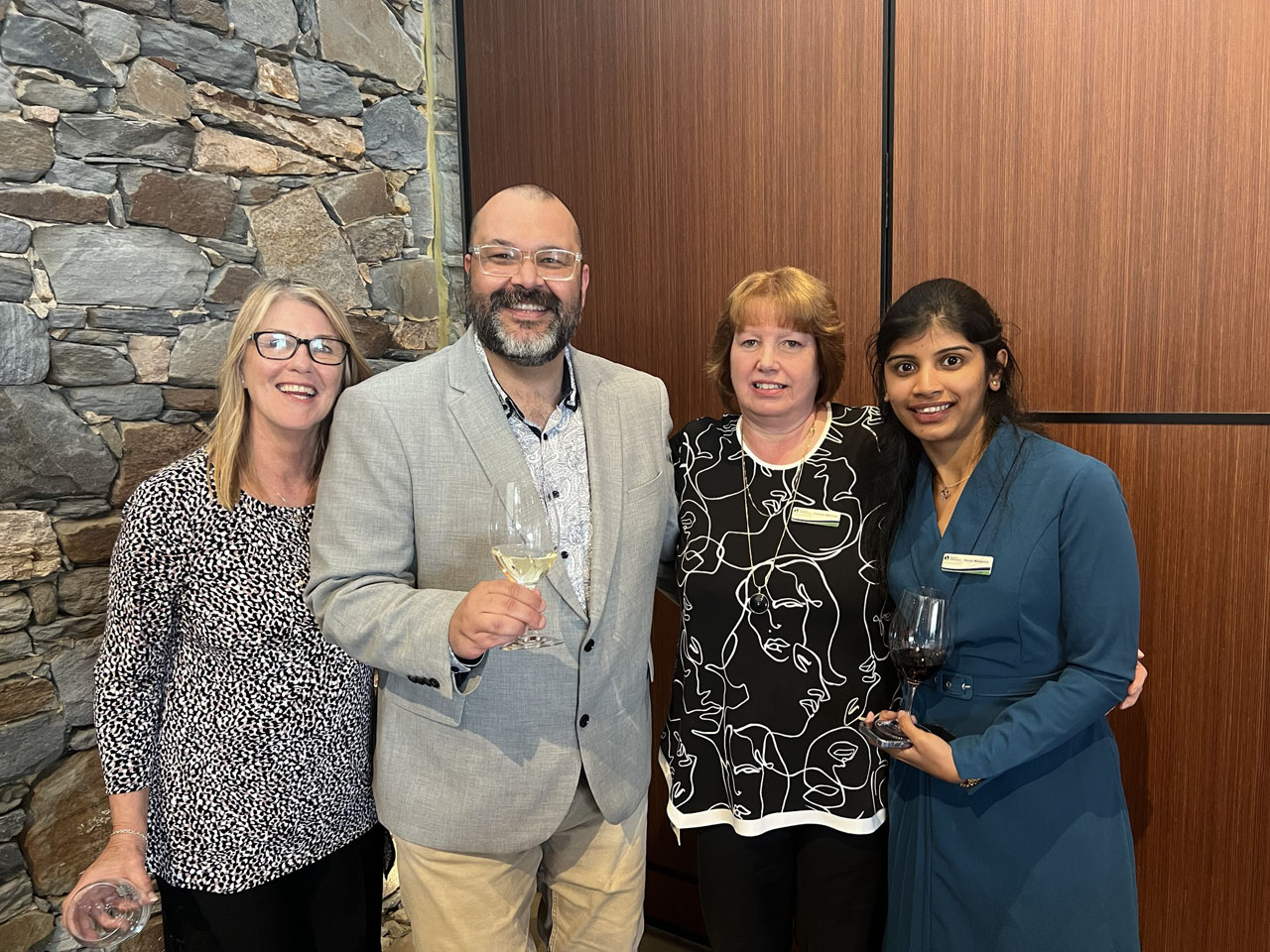 Above: RDA BGLAP Finance and Operations Manager Sue Merry, Communications & Digital Assets Manager Nathan Little, B2B Support and Events Coordinator Caroline McInnes and Process and Projects Manage Kavya Manjanna.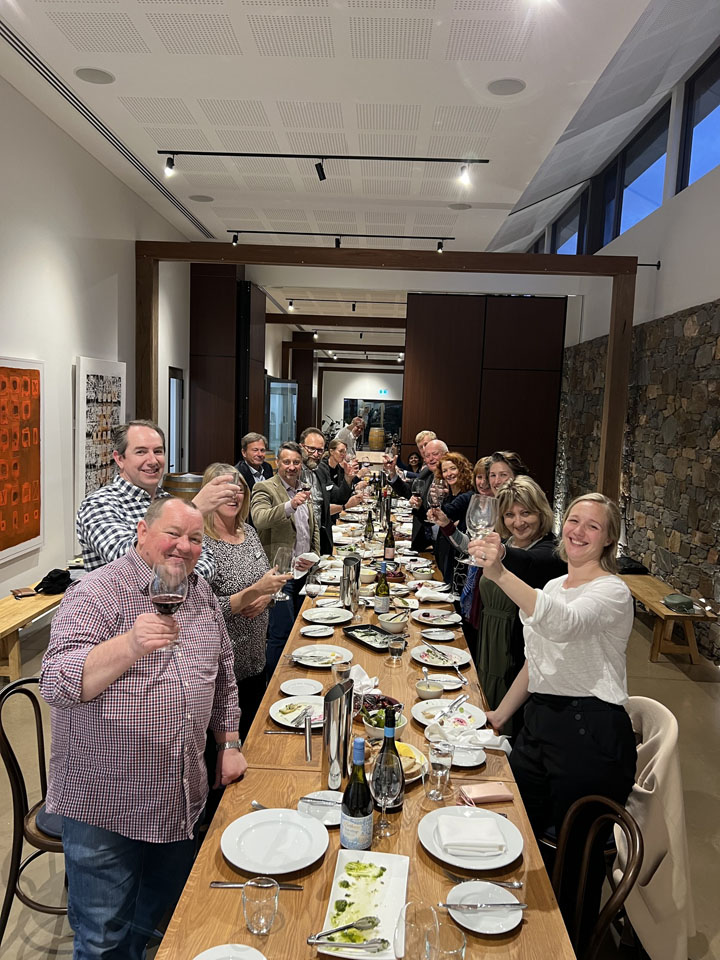 Above: A group of people raise a glass at the AGM after enjoying a feast by Mark McNamara.